I have been thinking a lot lately about how to repurpose many of the common items that we see every day. One that has come to my mind is the common soda can. It seems like I can be far back in the mountains and you would think no one had ever been there, until you see a soda can. So I got to thinking about all the different ways you can repurpose soda cans.
Being able to use commonly available items like this, that are found everywhere can improve your chances of survival. Sometimes it is not what you have, but what you know.
Here are 12 different ways to repurpose soda cans.
Gardening pots – They can be used for small garden pots to start seedlings or grow herbs. Just remove the top of the can with a sharp knife, poke some holes in the bottom for drainage, fill with dirt and plant your seed
Storage Containers – Cut the tops off with a can opener so that you don't have sharp edges and they can be used to store small items.
Create a Solar Heater  Here is a link to a post that I put up about 3 years ago on making heaters out of soda cans. Solar Heater Built With Soda Cans 
Alcohol stove can be made from soda cans. Do a search of the internet under penny stoves, and you will find good instructions on how to make one. This work well and are very light weight.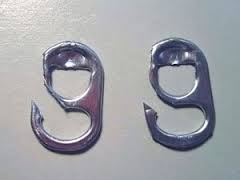 Fish hooks – With a multipurpose tool you can convert the tabs from a soda can into a simple fishhook.  This hook could also be used to catch birds.  Catching Water Fowl with a Fishing Line  
Make Shingles and Siding Out of Aluminum Cans – Simply cut the ends of the cans and flatten them out. These can then be used as shingles.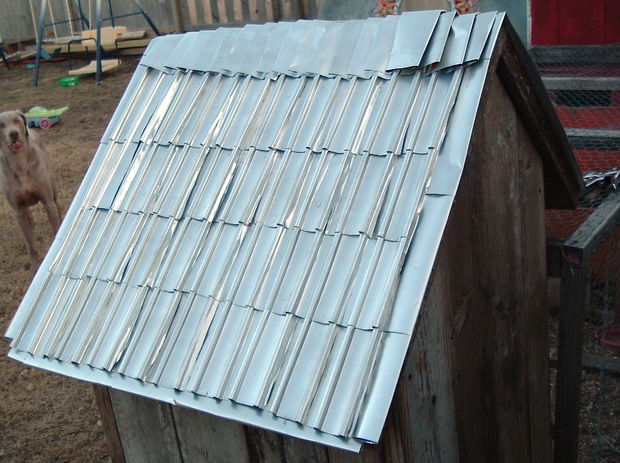 Water containers- They can be used to carry or collect water.
Cooking containers – cut the top of the cans and they can be used to heat water or food. You'll also need a handle or hot pad.
Fishing lures – If you have something to cut the soda can you can make different types of fishing lures such as spinners of jigs. The bright flashing lures will attract fish.
Signaling or rescue mirror – The concave bottom of the can may be polished and used as a signaling mirror. It can be polished using many thinks from chocolate to toothpaste.
A scoop – Cut in half the long way and use as a scooper for flour, sugar, etc.
Candle holder – Cut in half the short way and it will hold a candle and won't let the wax go all over.
Many of you may have other good ideas on how to repurpose soda cans, send in your comment so that we can add them to this list.
Howard