About 5 years ago, I wrote an article on homeless shelters developed by an inventor named Paul Elkins.  His emergency homeless shelters can be built for about $100.00 and will keep you warm and dry.  Now I had rather forgotten about him until I ran across information on a small camper he has built to tow behind his bike.  He has been traveling all over the country in it.
He spends his time building all kinds of inventions many of which could be useful to preppers.  His inventions are inexpensive to make and he is more than willing to share plans and ideas.  He does charge a small price for plans, $20 or less.
His website is quite interesting, he has sections on both stationary and mobile shelters, survival, boat, bikes and trikes.  Now admittedly he is probably not designing these for preppers, but for the homeless.  However, I think many of the ideas are useful, we could very well end up being the homeless.  The downside to many of his ideas is that they are small; storage room is at a premium.  But I can see where a couple of these emergency homeless shelters painted camo could hide quite well in the woods.  Use one for sleeping and one for storage.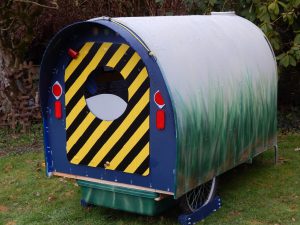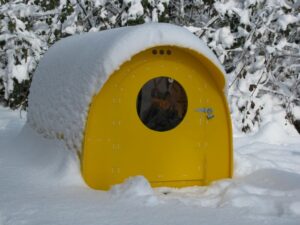 As you can see, he has many inventive ideas that could help keep us warm and sheltered after TEOTWAWKI if we are forced to bug out.  Many of the building materials that he uses are products that would still be available in many areas for salvage.  I notice that some of his projects are built from materials used in plastic signs.  Hopefully some people who own property for a bug out location, but are short of funds can adapt some of his ideas for their use.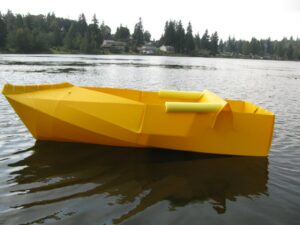 Let me know if you try any of these ideas and if you send pictures we would love to share them with others.
Howard