While my primary plan has always been to shelter near my home, I believe that you always need at least a plan B, if not C and D. Back in the sixties, I can remember working on my first bugout bags. It was a simple 72-hour kit. It consisted of the absolute basics. Since then my kits have gone through many evolutions.
Today I have three levels of get home or bugout bags.
The first is always in my car, this is my get home bag. It is designed to do just what the name implies, give me the ability to get home in an emergency. It contains the necessary food, water, and other supplies to let me walk home over a 3 or 4-day period. It is lightweight and has to be kept current for the seasons.
The second is our bugout bags; they are backpacks that we could survive out of for at least a week. It contains the necessary supplies that you would include in typical bugout bags.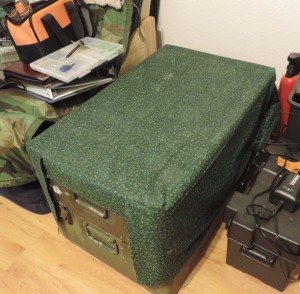 The third is contained in two medical boxes that I found at a military surplus sale. This kit contains enough supplies for my wife and I to survive for a minimum of thirty days. As you can tell this third kit is not one you are going to carry far. Normally you would move it by vehicle. If I have to use this third kit, I would load it in the car along with both my wife's and my bugout bags and the get home bags. This would give me enough food for probably close to 6 weeks, plus shelter, sleeping bags, and other necessary gear.
I keep these boxes so that they can be removed and placed in the back of any of our vehicles within a few minutes. As an alternative, I can drag them out in the back yard in case of a fire or earthquake and set up camp.
Now you notice that I have not attached a list of the items the kits contain. The reason being that every one of us will have a slightly different list depending on our abilities and where we live.
Each bugout bag should meet the minimum seven requirements. They should contain the supplies to provide you with
• Shelter
• Food
• Water
• Medical
• Fire
• Self-defense
• Food production or hunting
Now the order of the above items is not indicative of their importance, this will vary depending on where you live and the requirements of your family or group.
Howard