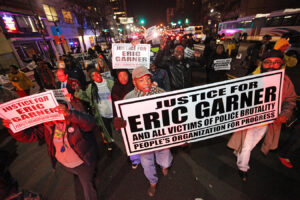 Ever since the shooting in Ferguson, we have watched the attacks on police morale that have been taking place in many parts of the United States.  The most recent demonstrations and problems have taken place in Baltimore.  These may be the most serious.  Now first don't get me wrong I believe that the police need to follow the Constitution  and treat the public with consideration and courtesy.  Baltimore residents fearful amid rash of homicides
However, what has occurred in Baltimore scares me, because police morale has been effectively destroyed. Arrests have dropped by 50% and violent crime is on the increase.  So far this month there have been 38 murders, well above their normal.
The Wicomico County, Maryland, Sheriff Mike Lewis (R) declared that police officers are "fearful" of doing their jobs on Wednesday's "Hannity" on the Fox News Channel.
"Sean, the Baltimore City Police Department, the officers particularly on the street, have been eviscerated, they've been disemboweled, their guts removed to have the courage to go out there and do this job. They're very fearful that if they go out there and be proactive, which we all should be doing in law enforcement today, we can't afford to be reactive, especially in urban areas. Those officers are no longer being proactive, and as you see, the violence has surged."
I spent a good part of my life as a peace officer; one of my sons is currently in law enforcement and many of my friends are retired or active duty officers.  In talking with them, they are concerned, they feel like if they get into a bad situation they no longer can count on the support that they have always had.
The left is working hard to destroy effective law enforcement in this country.  The police now have to worry about people with cameras photographing them and the general public often fails to understand what has happened.  This causes a decrease in police morale and officers quitting and retiring early.  I am not against the use of cameras, but I am against people jumping to conclusions without all the facts.
When law enforcement is destroyed, you will see the crime rate rise, as it's occurring now in Baltimore.  When the crime rate is high and the general public feels threaten, you will see them ready to trade liberty for security.  At that time, you may see gun confiscation and the police guided by the extreme left will become draconian.  I believe that this is a major goal of the radical left. We need to stop this now before the general public becomes scared.  Be very careful about jumping on the anti police bandwagon and helping to destroy police morale.
Howard