When I first retired, I worked for a large company and among the buildings I was responsible for, was a Self Storage Locker.  Now it was not located in the best part of town and there were always problems. Now I hear and read of some preppers using self storage lockers to store their preps.
Because I was responsible for the staff and what went on there, I used to hear about all the problems.  Here is a list of reasons, why you should not store your preps in self storage lockers.
First let's talk about temperature; the vast majority of them are not temperature controlled. So depending on where you live, your preps will be subject to high heat in the summer and possibly freezing temperatures in the winter.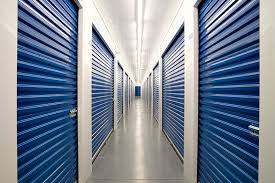 Burglaries, they occur all the time.  Crooks figure out many ways of ripping you off.  For example, you put a big high quality lock on yours.  They see it and decide you have something of value to protect.  They ignore your lock and break into your neighbor's unit which has a cheap lock.  It is then easy to enter your unit through the interior wall.
Another way is to enter by cutting your lock.  They then empty the unit and put a new lock on.  The burglary is not discovered until you come and check your locker.  They are long gone and probably the surveillance tapes, if there are any have been erased and reused.
Crooks sometimes rent lockers with false id and then tunnel into the adjoining units. This also lets them hang out and surveil other lockers. These are just some of the ways that you can be ripped off in a self storage locker.
Another problem you have to worry about is exposure to hazardous materials.  Drug dealers rent them and sometimes set up meth labs in them or use them to dump their hazardous waste.  They then finally quit paying their bill and the chemicals are discover a month or so later.   By then the whole area can be contaminated.
In addition, because of the crime, you occasionally have police prowling around to see what is going on.  I know all the ads claim that they are secure, alarmed and have surveillance cameras.  Ours did, but it never stopped the crooks and there were very few that ever got caught. As for the security gates, they come over the walls, they watch for other peoples codes, they follow others through the gates, they rent lockers with false id's.
Another problem is the manager if he is good and pays attention to what is going on, he often sees what you are storing in your units. A bad manager is even worse he may be working with the crooks.
These are not good places for you to store your valuable preps.
Howard