In any type of serious emergency, be it a major national disaster, a nuclear attack or major civil disruptions you need to be able to communicate with your friends and family.  In addition, you need intelligence, to know how to react to the situation. This leads me to the subject of discussion, strategic vs tactical radios.
Both types of radios are important but they serve different purposes.  Strategic communications would include long-range two-way radios, television, AM/FM radio networks and shortwave.  Long-range two-way radios would be used to communicate with people at a distance.  Television, AM/FM and shortwave would be used to try to collect intelligence.
Strategic radios serve useful purposes, but they have their downside. Some of this are limited by only providing one way communication.  Second the ham radios can provide excellent long-range communications and a good setup can easily reach overseas.  This gives you the ability to collect information and communicate with distant family and friends.  The downside to ham radios is their range.  Anybody who is listening in can copy your conversations.  It does not take a high degree of technology to locate your signal source.  So you can very easily give away more information than you gather.
Now let's talk about tactical radios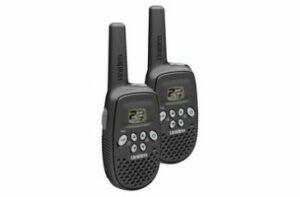 Tactical radios are ones that you would use for short-range communications.  A radio with a range of less than a mile may be a great convenience on local communications.  It is much less likely to attract attention than a longer-range radio.  More range means more potential listeners
Good examples of tactical radios would be the FRS/GMRS (Family Radio Service and General Mobile Radio Service) and the MURS radios (Multi Use Radios Service).  All of these are relatively short-range radios.  For instance, the manufactures of FRS radios claim the range is up to 2 miles.  The actual range is closer to ¼ to 1 mile depending on the terrain.  They are small inexpensive two-way radios that operate on 14 dedicated channels.
Many of the new radios coming on the market are hybrid radios, meaning that the radio is FRS/GMRS, and works in a GMRS band as well.  The GMRS had a longer range and many of these radios will list 22 channels and claim a 25 – 50 miles range.  The claimed range always seems to be about twice what you get.  The hybrid radios will be short range only if used on the FRS channels.   GMRS radios require a license to use.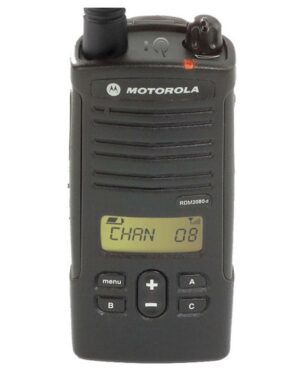 Myself I have several of the MURS radios and feel that they are the best choice.  They are readily available and require no license.  The range falls between that of the FRS and the GMRS radios.  In the area I  live which is hilly I seem to get between 2 to 5 miles depending on my location.
FRS/GMRS radios can be purchased in pairs for as little as $35.00 a pair.  MURS radios are more expensive.  I would recommend that you buy good quality US made radios and avoid the Chinese radios.  Stock extra batteries and antennas and any other accessories you need.
Yesterday's post gives a lot of good information on the MURS radio, Getting the Most from Your Personal Radio, MURS or FRS/GMRS.  Just remember that when you use a tactical radio anyone within range can be listening.  Keep your communication short and possibly in a code of your making.  Avoid using the radios unless it is important and don't give information to others who may pose a threat.
Howard