Today I want to sit down and explain about the recent illness that I have being going through.  Hopefully I can explain it in a way that helps others.  This is the first time in my life I have ever had to spend any time in the hospital.  So the whole thing was probably more of a shock to me than it would be to others.  I think I thought that I was bulletproof.  What I had was finally diagnosed as a combination of sinusitis and viral meningitis.  It took the Doctors almost five days to figure it out.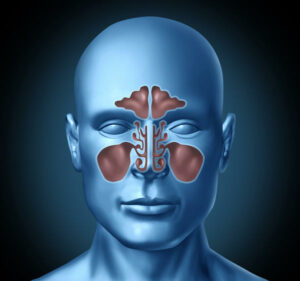 The whole thing started with a cold around the middle of last month, a bad head cold and my head was very clogged up.  Now keep in mind that I am not a Doctor and have had no medical training.  But here is where I think I made my big mistake.  I pretty much ignored my head cold and went about my normal business.  What happened is that after about a week or so my head was really bad and my wife insisted I go to emergency.  I was beginning to sound a bit irrational and confused.  If I had it to do over again, I would have paid more attention to the head cold and especially to the sinusitis.  Based on information from my Doctors the use of decongestants and a good steamer (something I didn't have) may have helped prevent it turning into sinusitis and meningitis.  The Doctor seemed to think that the sinusitis was first and spread the infection into the meninges.
At emergency, they checked me over and put me on 500 mg amoxicillin three times a day.  I was also told to use a steamer and Vicks VaporRub and a nasal spray containing  phenylephrine such as Afrin.  I went home that day and by Monday morning was worse and quite confused with a low fever and a stiff neck.
My wife drove me back to emergency and after 2 MRI's, 2 spinal taps, a platelet transfusion and a ton of antibiotic they admitted me to the hospital.  Over the next few days I was given large amounts of antibiotic, which included approximately 9 iv's a day of amoxicillin, and vancomycin, plus 875 mg augmentin tablets by mouth.  My wife can tell you I was a bit off and the swelling also affected my hearing.  Since I already wear hearing aids part of the time, this is of some concern.  The doctors say that this will probably come back within a few weeks.  Finally, they decided exactly what I had and that I was not infectious.  They sent me home with amoxicillin 500 mg tablets to take three times a day for the next ten days.
Since I have been home, my biggest problem was that I have been very constipated from all the meds.  But a good dose of MiraLAX took care of this. My body has been tired, still somewhat mentally confused and required lots of sleep, but I feel I am on the mend.  I am convinced head colds are something we all have at one time or another, but they are not something to be ignored.
I wish to thank everybody who took the time to pray for me, I know that prayer helps in every way.  My wife, I can't say enough good about, she was an absolute angel.  Thank you for everything and I hope this information may be useful to some of you.
Howard