I like flashlights, having worked in both fire and law enforcement I have had many occasions in which have I needed to depend on one.  In the old days, the majority of us carried D cell Maglights.  I still have a few around and they are still reliable.  Maglights were big and heavy which was both good and bad.  Bad when you had to carry it, but great when you had to hit someone with it.  However, technology has improved and the LED flashlights are a better choice for my purposes.
I always have at least one flashlight in my everyday carry and often two.  With the advent of LED bulbs, the new flashlights are so small and easy to carry.  I probably own 30 flashlights. Because of my fascination with them; people are always giving them to me.  I play with everyone I get and have formed some opinions on them.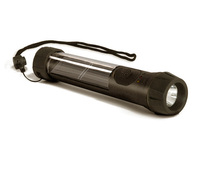 First, I have not found a wind up or shake flashlight that is any good.  Don't waste your money on them.  Now solar is another thing entirely.  About five years ago, I found a hybrid solar flashlight that works well.  I have had several of them sitting on window ledges around the house.  The sun keeps them charged and they are as bright today as when I bought them.  Here is a link to a review I did on them in 2011 Hybrid solar flashlight review
My everyday carry LED flashlight is either a Fenix LD 10 or a Fenix E01.  The LD 10 uses AA batteries and the E01 AAA batteries.  The only reservations I have about these flashlights and many other LED flashlights is that some have circuitry that could be affected by EMP.  The cheaper ones may survive better than the fancy ones.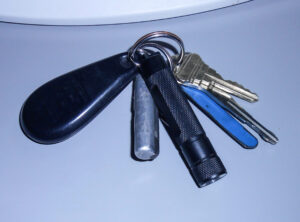 Today I would recommend that any LED flashlights that you purchase use either AA or AAA batteries.  These batteries are small, lightweight and are available in a rechargeable format.  The Sanyo Eneloop are very good batteries, holding their charge for years and can be recharged up to a 1000 times.  They are my favorite battery.  A review of the Eneloop NiMH Batteries
Solar chargers like the  ones by Goal Zero and Powerfilm are lightweight small and can recharge 1000's of batteries. Here is a link to further information on them A Good Portable Solar Charger, the New Goal Zero Nomad 7 and A Nice Little Solar Charger.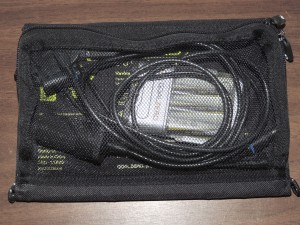 Another advantage of using AA batteries is that today you can buy AA powered GPS, flashlights, FM Radios, Handi talkies, lanterns, sensor lights and many other things that use them.
Cheap AA and AAA LED flashlights are available almost everywhere, anybody can afford to purchase several.  In my experience, they all seem to work fairly well even the cheap Chinese ones.
Howard