The following is some medical information that I recently received in an email from one of our readers. This is some good information on pain medications and other medical supplies; I spent a bit of time checking this out and she is entirely correct.
I'm an RN also stocking up my medical kit. My opinion is to stay away from ibuprofen. NSAIDS have a risk of heart attack and stroke. Aleve (naproxen sodium) has by far the least risk. Ibuprofen was so high on the list of the study I read I no longer use it. Also, aspirin does not have an unlimited shelf life. But, there is an easy way to tell if it's gone bad: smell it. If it smells like vinegar, it's no longer good.
You also must be very careful of Tylenol (Acetaminophen). It's in a lot of cold remedies, so it can be easy to overdose. In fact, it's the leading cause of (acute) liver failure  and transplants in the US. So be sure to read the ingredients of what you are taking.  Benadryl is a good sleep aid. We used to give it as a pre-op sedative in the hospital. It's actually the sleep aid part of Tylenol PM.
Do not use alcohol for "wound care". It has a nasty habit of attacking good tissue. Use it for cleaning intact skin only.  Use Hydrogen peroxide for wounds.
There's nothing better for sunburns and other minor burns than Lidocaine HCL. We did a search in Amazon for it and got all sort of products that contain lidocaine.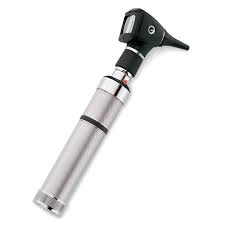 The following are some items that she suggests should be in our medical supplies.
Don't forget a stethoscope, blood pressure cuff, old fashion mercury thermometer (no batteries needed) and an otoscope for looking in ears.
Many of us are stocking items like the otoscope and stethoscope as well as surgical instruments that we do not have the medical knowledge to fully utilize.  However, I feel that in some situations it will be easier to find trained medical personnel than medical supplies.  I have several nurses that live near me that are not preppers, but are well trained and could be of help in an emergency.