Because of something that recently happened to a friend of mine, the subject of personal and home security has been on my mind quite a bit lately.  Over the years, I have posted several articles on various ways of securing your home against break-ins.
In addition to the above information on home security, I recently came across a couple of new ideas.  One very simple idea that can be a real boon to personal security is to string clear Christmas tree lights around your home and leave them up all year long. Then connect the lights to your garage door opener so that when you hit the remote to open your door all the lights come on.  This can light up your yard and let you see if anyone is waiting for you.  With the addition of a second switch, you can turn these lights on at random times from inside your home.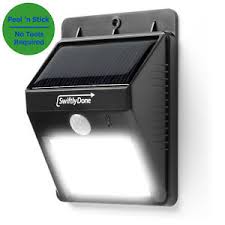 I personally think that lights are one of your best investments.  Small solar powered lights that operate on motion detectors are available for very reasonable prices on Amazon.  The big advantage of these lights is that they will continue to operate when the grid goes down.  They are also easy to move and can be taken with you if you have to evacuate by car.  Even if you have existing lights operating from house current, I recommend you have some of these for backup.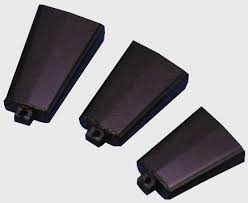 When the grid is down another good solution for home security is noisemakers.  These can be used at your home, bugout location or in a campsite.  They can be as simple as a tin can hanging on a string with rocks in it and trip wires.  Because my hearing is not very good, I recommend cowbells.  You can often find them in thrift store or garage sales and they make lots of noise.  Cowbells and trip wires can be used anywhere as an early warning system.
Take the time to make sure that your home is secure and well protected, it may save you a lot of problems.
Howard