Edible wild plants are an often-overlooked food source. Many of the edible wild plants on this list probably grow near you, regardless of whether you live in the city or country.
Find a book that covers the edible wild plants in your area.  Often one by a local author is your best bet.  Check with your small local bookshops or your local college.  Then first learn to recognize the poisonous ones.  They are by far in the minority.  Once you have learned these, it makes learning the edible wild plants easier.
If you can't seem to find a great option with information specific to your geography, a field guide like this will be suitable as well.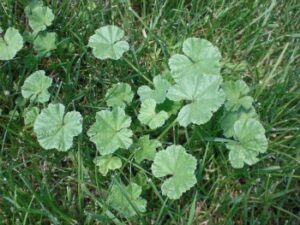 Acorns (Quercus) Techically a nut and high in calories.
Amaranth (Amaranthus retroflexus and other species)
American Elderberry (Sambucus Canadensis)
Asparagus (Asparagus officinalis)
Blackberries (Rubus spp.)
Blueberries (Vaccinium corymbosum)
Bull Thistle (Circium vulgare)
Burdock (Arctium minus)
Camas (Camassia quamash)
Cattail (Typha)Camas (Camassia quamash)
Chickweed (Stellaria media)Chicory (Cichorium intybus)
Chicory (Cichorium intybus)
Cow Parsnip (Heracleum lanatum)
Curled Dock (Rumex crispus)
Dandelion (Taraxacum officinale)
Fireweed (Epilobium angustifolium)
Garlic Mustard (Alliaria petiolata)
Jerusalem Artichoke (Helianthus tuberosus
Lambsquarters (Chenopodium album)
Milkweed (Asclepias syriaca)
Miner's lettuce (Claytonia perfoliata)
Plantain (Plantago major)
Prickly Pear Cactus (Opuntia)
Purslane (Portulaca oleracea)
Red Clover (Trifolium pretense)
Salsify (Tragopogon porrifolius)
Sheep Sorrel (Rumex acetosella)
Stinging Nettle (Urtica dioica)
Sunflower (Helianthus annuus)
Violets (Viola sp.)
Western Dock (Rumex occidentalis)
White Mustard (Synapsis alba)
Wild Garlic (Allium ursinum)
Wild Ginger (Asarum caudatum)
Wild Mint (Mentha arvensis)
Wild Onion (Allium bisceptrum)
Wild Rose (Rosa sp.)
Wild Sarsaparilla (Aralia nudicaulis)
Wood Sorrel (Oxalis)
Wild Strawberry (Fragaria virginiana)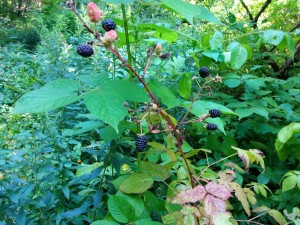 This is the best time of the year to get out and learn about plants, so many like our local wild mustard are just coming into bloom. If you go to the categories list located on the lower right hand side of this blog and click on edible plants you will find a lot of information on how to use and identify many of these plants.
Howard