You might have planned ahead for food and water shortages if you find yourself in a SHTF event, which is great, but what about a way to exit the city?
You need to have the right bug out vehicle.
Can't you just use your own car? It depends on what car you have. Not every car is going to be the type of bug out vehicle you need to be able to GTFO.

You need a vehicle that's reliable, tough, and durable. With that in mind, let's explore the best bug out vehicles that will make it easy and convenient for you to leave your home in an emergency situation.
Best Bug Out Vehicles: Our Top Five Picks
Mercedes G-Wagon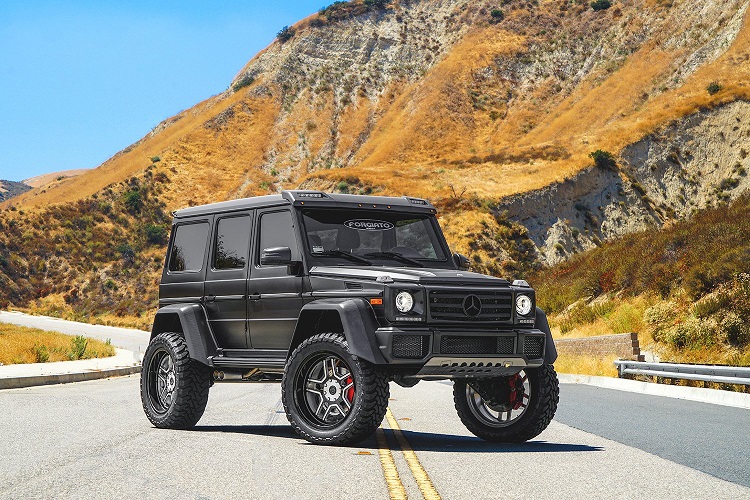 This is a strong vehicle that's even used by some militaries. You might want to opt for the classic 1980s and 1990s G-Wagons because they're designed in a simple way and have really tough components. The 1980s original G-Wagon, for example, is great because it can comfortably accommodate up to seven people.
But, even the more modern models are worth it if you're looking to buy a bug out vehicle. The modern G-Wagon has luxury features that will make it great for driving long distances or even camping out in your car.
For example, it's got a screen on the dashboard with digital dials and an infotainment screen. It's also got leather seats and gentle ambient lighting. Perfect for times when you have to shelter in place in your car.
Pros
While it looks large, it's more narrow than big. This enables you to sneak it through tight or small spaces.
It's tough – it comes with "off-road" mode so you can cross difficult terrain and even deep water.
Cons
It's quite a loud car that will draw unwanted attention.
It has a hard suspension so driving it for long distances won't feel smooth.
BMW X5 Protection VR6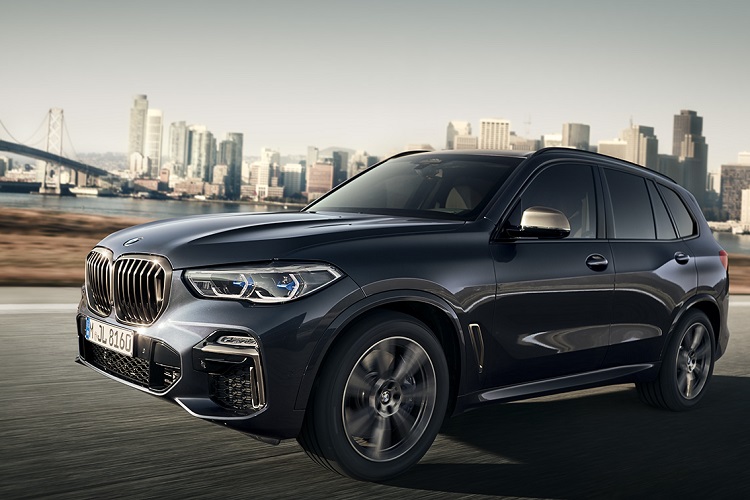 When we say a car's bulletproof, we usually mean it's built to be durable. But this BMW is actually bulletproof so it's the vehicle you want if you're worried about situations like civil unrest.
It's got door jams and strong armor plating. It can handle 15 kilos of explosives from 13 feet, so it's not playing around (via Car and Driver). The windows are shatterproof so that in the event of bullets or explosions they will remain in place.
If you have to make sharp turns and quick exits to get out of the city, you'll appreciate the car's power. It can reach 100 km/hr in just 5.9 seconds.
Pros
This vehicle looks like a regular BMW so you won't draw unnecessary attention your way.
It has run-flat tires that have been designed with reinforced sidewalls so your car will keep moving no matter what happens.
Cons
If your windows do shatter, they will be difficult to see through, and this can especially be a problem if you're hitting the gas to speed out of the city or racing over uneven terrain.
The roof is a standard roof. If you want to boost its safety features, you'll have to request from the company that it gets armor protected.
Jeep Wrangler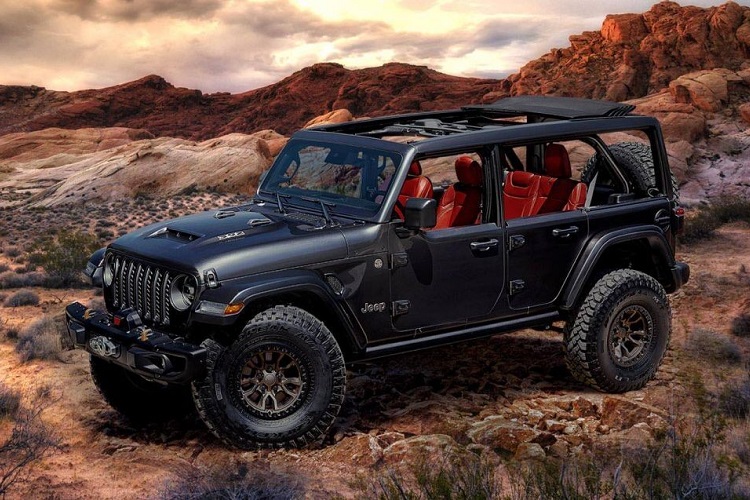 You want your bug out vehicle to have lots of space so you can fill it up with food and other essentials. The Jeep Wrangler series has extra space that you'll really appreciate in an emergency. It's also full of other great features.
Pros
These include how it's got excellent four-wheel drive and off-road capabilities so you won't have to worry about your car failing you if you have to drive it off the beaten track.
It's also got all-terrain tires, a steel off-road rock rails, and skid plates.
You can also customize it, such as with off-road LED lights that will help you feel safer when you're in unknown territory. You can also remove its top and doors.
Cons
The Jeep Wrangler can be noisy. A hardtop helps to reduce the noise, but its lack of insulation will still make it easy for people to hear you coming.
It has low fuel economy – 22 MPG on city streets and 29 MPG on highways (via New Pelican).
Ford Ranger Raptor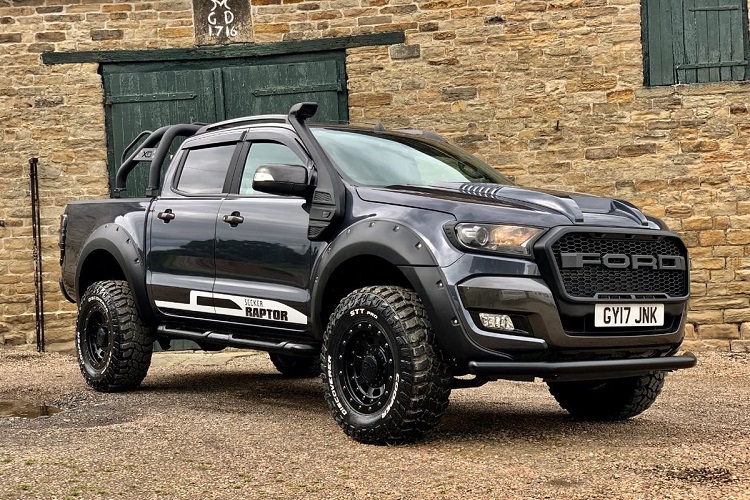 The Ford Ranger Raptor is best described as a beast. It's the perfect vehicle for transporting goods and people, and towing other vehicles. It's equipped with 120hp of power and is said to be one of the most powerful vehicles in its class. Its interface is responsive and can link up to smartphone devices so it won't get in the way of your driving.
Pros
It looks tough, such as with its elevated stance, so it's sure to intimidate anyone who tries to get too close.
It works well on- and off-road, thanks to its features that include a strong frame, high-strength low-alloy steel chassis, and a wading depth of 800mm so it's the best bug out vehicle if you're trying to navigate flooded roads.
Cons
It works better off road because it feels a bit bouncy on smooth road surfaces.
It's not very fast. It needs 10.5 seconds to go to 62mph (via Parkers).
Toyota Tacoma TRD Off-Road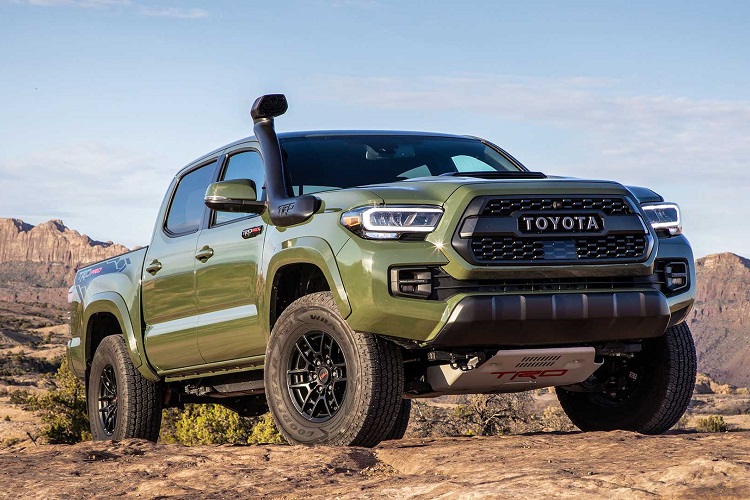 The Toyota Tacoma is a reliable and durable vehicle, but it has tons of features that make it an excellent bug out vehicle. This mid-size pickup truck has 16-inch wheels that accommodate all-terrain tires.
For increased safety, the Tacoma has lots of storage space. It has large pockets on the door, a huge glove box compartment, and hidden storage bins that are located underneath the rear seat.
One of the best things about the Tacoma is that it has a long bed that's five feet long and that's fitted with a tie-down bedrail. This is really useful in survival situations (via CNET).
Pros
It comes with an eight-inch touchscreen, and has shortcut buttons to make it easy to view map screens in a jiffy when you're driving.

It has four-wheel drive, but two-wheel drive is also available if you like. This, combined with features to assist you when starting on a hill or steering safely through rock obstacles, makes this car feel like a safer bet than your current vehicle if you need to navigate tricky or unknown terrain.
Cons
It can feel a bit cramped inside.
What To Pack In Your Bug Out Vehicle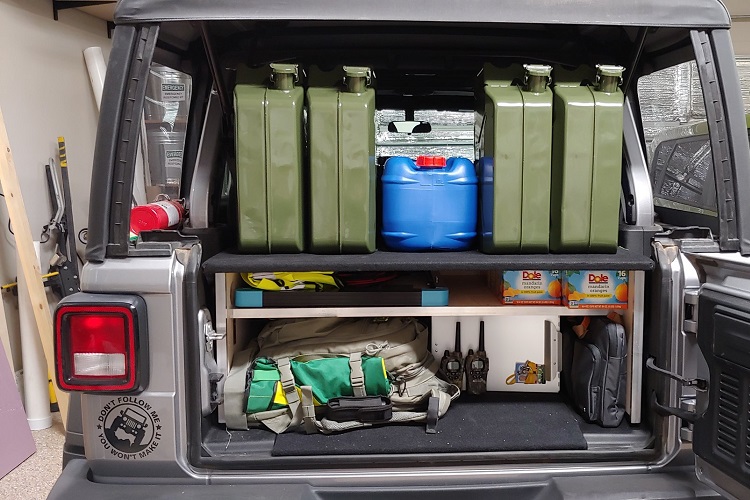 Now that you've got your bug out vehicle, make sure you pack it with the most essential survival gear. Here are some things to consider.
Communication gear
Extra phone chargers, extra phones, car phone chargers, and radios are all important to help you stay in touch with loved ones.
Water and food
Make sure you've packed your vehicle with food and water, as well as items you need to make food. These include cooking pots, utensils, and an emergency stove. Don't forget a water filter!
Vehicle maintenance kit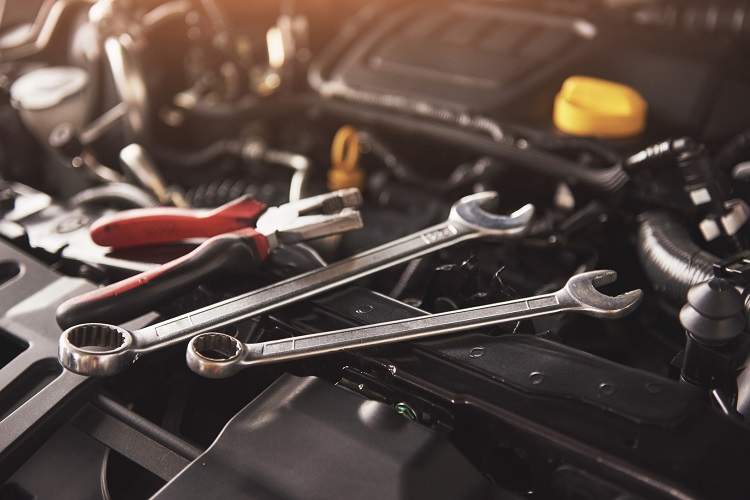 If your SUV or truck breaks down, make sure you can repair it. Fill the car with spare parts, a tool kit, spare tires, a jack, emergency jump starters, and air compressors. It's also good to have spare keys, tow cables, seatbelt cutters, a siphon and pump, extra fuel on board.
Navigation kit
You never know when you're going to need to find a new route out of the city, so make sure you've not only got maps on your devices but a GPS, compass, and good old-fashioned paper maps as a backup.
Shelter
Make sure you have a tent, tarp, blankets, sleeping backs, and rain gear in case you have to sleep outdoors.
Survival items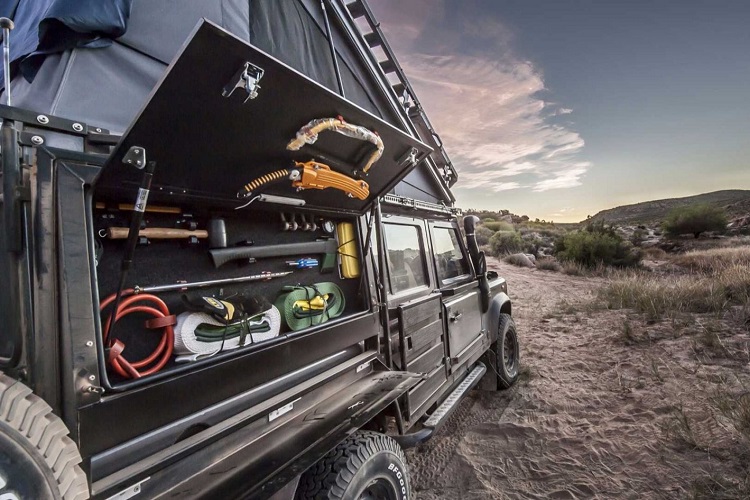 You might have to make a fire, so bring a fire starter, matches, and tinder with you. Other survival items include a medical first-aid kit, bolt cutters, flashlights, knives, binoculars, and headlamps.
Related Questions
Can't you just use a bike for bugging out?
If you're on your own in the city, you might think having a bike is all you need. But it's a bad idea. It won't give you as much protection as having a strong vehicle with enough storage space for your belongings.
What's a light rack and do you need one?
A light rack is basically a bar, or rack, of bright lights that you can fit onto your car. It's useful for driving in the dark or low-visibility conditions, so it's definitely worth purchasing.
Conclusion
If you need to get out of the city, whether as a result of a natural disaster, civil unrest, or some other emergency, you'll need to have the right getaway vehicle.
In this article, we've provided you with our top picks if you need a bug out vehicle, looking at their pros and cons to see how they fare when it comes to keeping you safe.
Sources: