[/caption]
Recently I have received several inquiries regarding the best type of small water storage containers to use for long-term water storage. Over the years, I have tried many different types of water storage containers and have found some that did not work well. This post will only deal with 5-gallon or smaller containers.
Good examples of poor containers are milk and chlorox bottles. The milk bottle deteriorates in a relatively short period of time regardless of how you store them. Water from Clorox bottles always has a strong chlorine taste, regardless of how well you clean the bottles or how long it has been stored.
For small water storage containers soda and some of the better quality plastic juice bottles work well. Just be sure and clean them well before you use them. I have a friend who has been filling them and throwing them in the crawl space under his house for years and they all seem to be in good shape.
Now for us this doesn't work, we buy almost no soda or juice in bottles. We drink soda maybe once or twice a year when someone comes over. So over the years I have tried all different types of containers.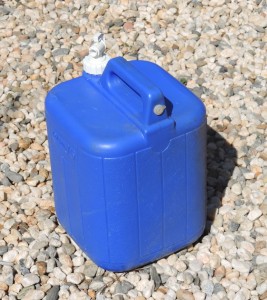 The square commercial 5-gallon water containers like the Coleman's work OK, but they are not as strong as I like. My favorite and which are getting harder to get at a good price are the US and British Military 5 gallon containers.
The US 5-gallon Secpter style cans work great. They are strong and will take a lot of damage. A few years ago, I purchased a number of them from a wholesale surplus outfit. I got them at a good price even through there was a few damaged ones. In examining them, the damage almost always seems to be to the lid or the bottom of the threats.
I tried to repair a few of them, but could never find glue that would work with them. There still are a few damaged ones around and if you have any ideas on how to fix them, let me known, and I will see if it works. The reason I kept the damaged ones is that the 4-inch lid opening makes them easy to fill from a stream. There is a stream across from my house and I figured they would be useful to carry dirty water to my garden.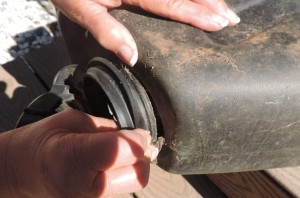 The military makes a insulated bag that is designed to work with these cans to keep the containers either hot or cold. A few of these can be useful.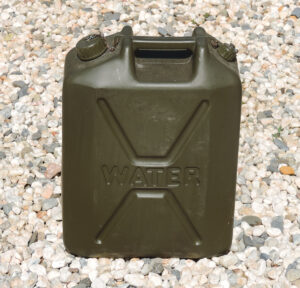 The British make a similar five-gallon water container. The big difference is that the fill opening is smaller and they are harder to fill from a stream. Other than that, they are the equal of the US cans and will fit in the US insulated bags.
Another option that I keep a few of, are the Swiss five-gallon water bladder. They look like a smaller version of the big fuel bladders. They are easy to carry and use. I would not recommend them for the long term storage of water, but they are very handy to have around a camp. Here is a link to a previous article I wrote on them Swiss Water Bladders. If you decide you want some they are available from Swiss Link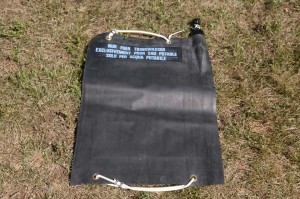 .
The military water storage containers are the best if you can afford them, they can be a bit pricey. If you can't afford them, use the best you can afford, but store water.
Howard