The 275-gallon food grade totes are great for long-term water storage and building rain catchment systems.  They normally can be purchased relatively inexpensively.  The one problem with them is that that can come with different types of threads on the valve and spout that is located at the bottom of the tank.
During the last couple of years, I have helped distribute a number of these totes to friends near where I live.  The built in valve on the tanks are plastic and while I have not had any fail, I don't entirely trust them for daily use. Adding a hose bib gives you additional protection against losing your water from a leak. Plus it is nice if you can hook a garden hose to the totes.  The majority of the ones we have received have been standard pipe thread.   It has been easy to adapt a hose bib to these totes with standard pipe thread.  See my post Fittings for Emptying IBC Totes and Other Large Water Storage Containers.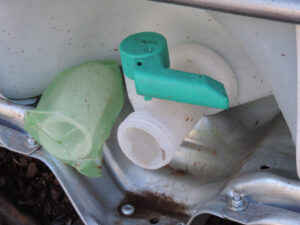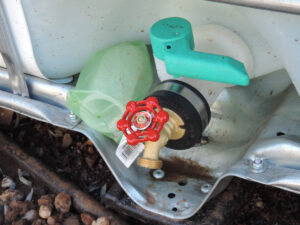 I have recently received a question about how to adapt totes with different threads to use a hose bib.  There are a couple of ways to handle this problem.  One is to simply purchase a two-inch "hose bib test cap" from your local plumbing supply.  I have tried one on one of my totes and it works well. Just be sure and tighten the hose clamp to 60 lbs torque.  My totes are kept full all the time and I don't install the end cap hose bibs, unless I intent to use the water.  This is because they are partly made of rubber and the weather may affect them over time.  The end cap hose bibs vary in price, I have found them for sale from $6 to $19's.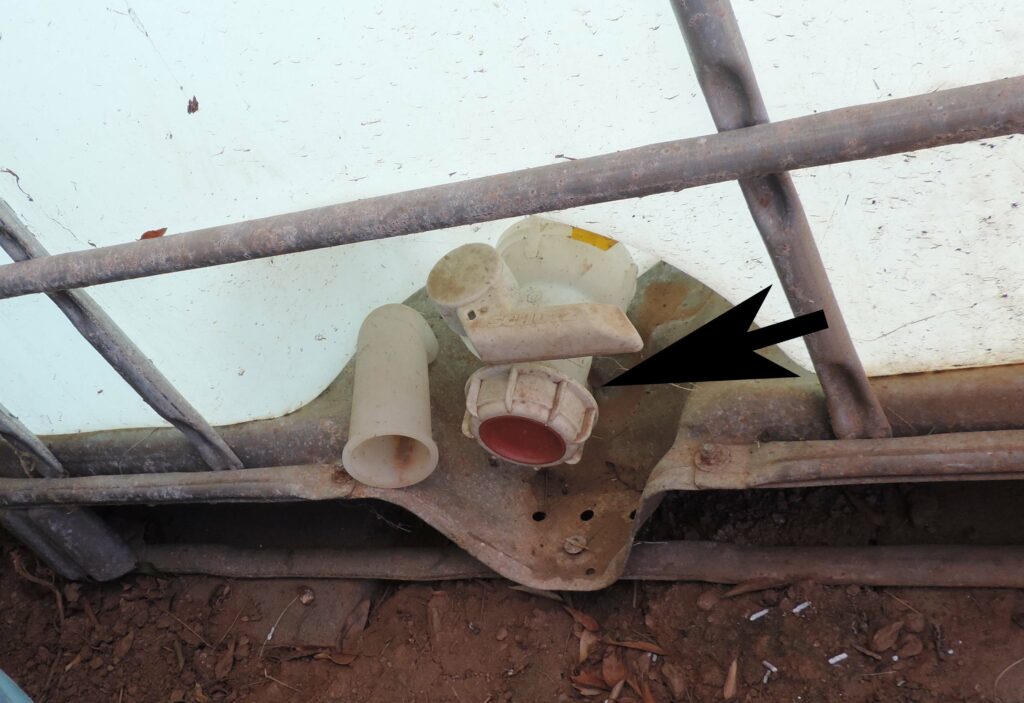 If you don't' want to use the end cap, remove the protective ring that is on the threads of the valve on most totes.  Take this to your local plumbing supply and they will be able to sell you the correct fittings to convert the valve to hose bib.  The conversion parts should run you in the area of about $10s.
If you have a tote and plan to use it for water storage, I strongly recommend converting your tote to utilize a hose bib.
Howard