[/caption]
There are three types of fuel that we will discuss for the purposes of this article.  They are on road diesel, off road diesel and home heating oil.  First, I will define what I am including in each category.
On road diesel is any diesel that is sold for vehicle use on the roads.  A government road tax is included in the price of the fuel.  Diesel sold in the U.S. for use on roads is ultra-low sulfur diesel (ULSD) containing less than 15 parts per million.
Off road diesel is sold strictly for off road use and is normally dyed red in color.  Some of this may have up to 500 parts per million in sulfur content.  This fuel will run fine in any of your vehicles.  However if you are caught running this on the highways you can expect to receive a very healthy fine.  In some jurisdictions, this can run into the thousands of dollars.
The third category is home heating oil.  This is sold for use in your home heating systems and is not intended for use in a vehicle.  Now I have heard, as I am sure you have of people running this successfully in their vehicles.  Now home heating oil is close to diesel fuel.  But there are several potential problems with using it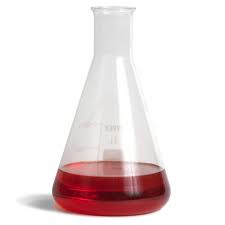 The first is that in some areas home heating oil may refer to a blend of different fuel oils, including kerosene, some of which may not be suitable for your engine.
Second home heating oil can contain up to 10,000 parts per million of sulfur. This is important because most diesel engines newer than 2007 will experience damage to their emission control systems from the high sulfur content.
Third home heating oil is not always treated with anti-smoke and antimicrobial agents, as is diesel fuel.  If it is not treated, microbes which feed on the oil can clog your fuel filters, injectors, etc.
I have known of people who have mixed home heating oil with diesel fuel and ran it in older vehicle successfully. If you intend to run home heating oil in your vehicle, check with a good diesel mechanic and follow his advice.
One last thought is that you can fill your home heating oil tank with off road diesel fuel, in some areas there is very little difference in price.  In the event of a major disaster, you could have a supply of several hundred gallons of fuel for your diesel engine.
Howard