The term "prepper" is loosely related to being a survivalist, which is someone who practices some sort of survivalism.
This can be outdoor and wilderness survival skills, apocalyptic survivalism, natural disaster survivalism or survivalism relating to social, political or economic unrest.
Preppers are individuals who believe in the possibility of impending disasters, pandemics or other extreme situations. These people understand the need to be prepared (hence the term "prepper"), and will actively stockpile necessities like non-perishable food, water, hygiene products, fuel and other important items.
Although these people are often ridiculed by others for their paranoid ideologies and odd methods of preparation, they should quite honestly be commended in many ways. When some sort of survival event does end up upon us, the preppers of our world will be more equipped than others to weather the storm and come out on the other side.
If you have a prepper in your circle, and are looking to find a suitable gift that will add to their repertoire of preparation gear, you are in the right place. In this buying guide, we will highlight 10 of the best gifts to give to the survival enthusiast.
Tactical Backpack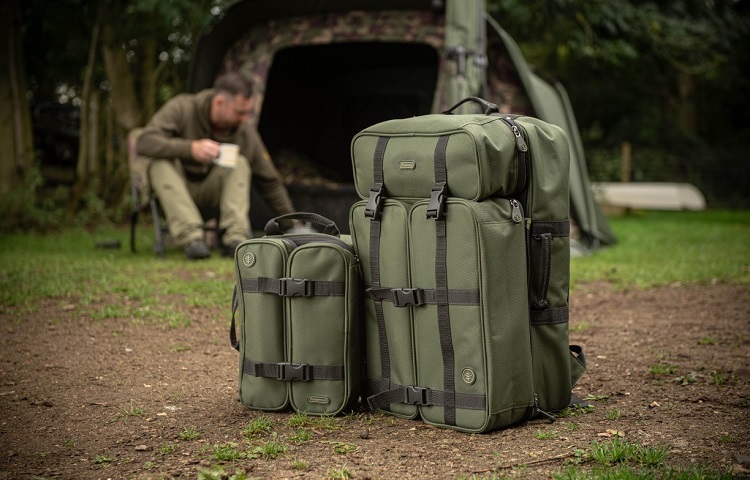 Tactical backpacks are often used by the military or members of law enforcement. These backpacks are optimized for optimal gear storage, durability and comfortability, while being designed to stay put while running, jumping, crawling and more.
These backpacks are waterproof and will store all of the important gear and supplies needed for any survival situation. Designed with high quality materials, tactical backpacks are used by high level survivalists and army personnel. Truly a versatile item that would make a great gift for the prepper in your life.
See our top picks for tactical backpacks.
Go Time Gear Life Emergency Survival Shelter
The Go Time Gear Life emergency survival shelter will provide shelter and keep you dry, warm and alive in any type of extreme conditions.
This 2-person tube tent is made of extra thick, tear resistant polyethylene material that provides waterproof and windproof abilities. The interior material will reflect up to 90% of the present body heat, which will keep the inside of the tent extra warm.
This shelter is ultra lightweight and compact in order to be easily stored and transported anywhere, while the simplistic design allows for fast and easy setup for those unexpected situations.
Definitely one of the best gifts for preppers that you can find anywhere.
Heirloom Seeds – Family Sown Survival Seeds
Being prepared to produce your own food and be able to self sustain is something that many survivalists find incredibly important.

With the survival seeds by family sown, you are equipped with fifteen thousand non genetically modified seeds for planting fruits and vegetables. This is the perfect garden starter kit that offers 35 varieties of heirloom vegetable seeds.
Whether you are a seasoned gardener or a beginner green thumb, the family sown survival seeds are great for anyone and everyone. Each garden collection comes with seeds that have an average germination success rate of 85%, which is substantial.

Surprise the prepper in your life with a survival seed garden starter kit. One of our favorite gift choices, and definitely one of the best to grow your own garden products on the market today.
Portable Water Filter – Lifestraw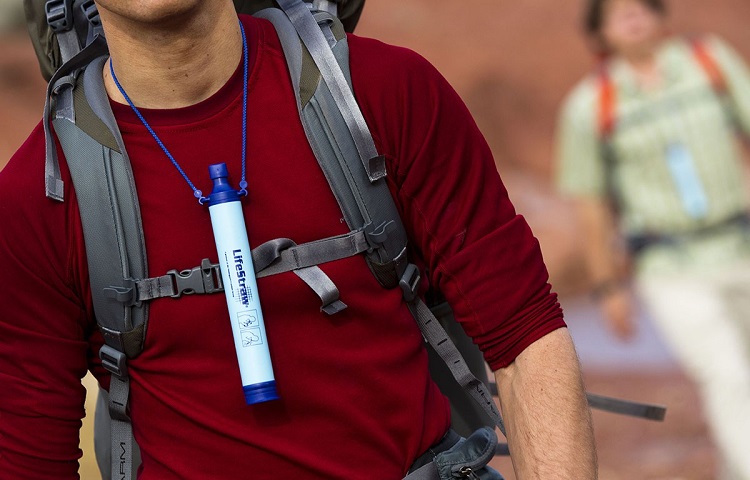 Mobile water filters are one of the most crucial survival items to have in a variety of situations.
Clean drinking water is in many ways the single most important thing to have in any scenario, and as a result, having a water filter of some sort at your disposal is a must.

There are a number of portable water filter apparatuses available on the market that vary in size, function and lifespan. Our absolute favorite water filter product is the award-winning Lifestraw personal water filter.
This unit filters up to one thousand gallons, or 4000 liters of contaminated water without iodine, chlorine or other harmful chemicals. It removes 99.99 percent of waterborne bacteria and waterborne parasites and does not require any sort of battery or other power source.
This is the perfect alternative to purifying tablets or bulky purifying units that take up time and space in potentially life threatening situations. Take the lifestraw into consideration, as it is truly one of the best gifts for preppers and rightfully makes it onto our top ten gift ideas list.
Firestarter
Starting a fire is important in survival situations for a number of reasons including cooking meat and fish, boiling water and of course producing heat to stay warm. Instead of bringing along things like matches or a lighter, both of which can run out, a high quality firestarter is a better option.
There are a number of good fire starters available today, but it is important to consider the most significant qualities when making a decision on which to purchase. Find a product that has been highly rated and can offer qualities like a simple and compact design, long life span and durability, and effective functionality that is tried and true.
A high quality firestarter is not only an incredibly important piece of survival equipment, but also one of the best the prepper in your life.
The latest firestarter we have in our pocket today.
Portable Solar Charger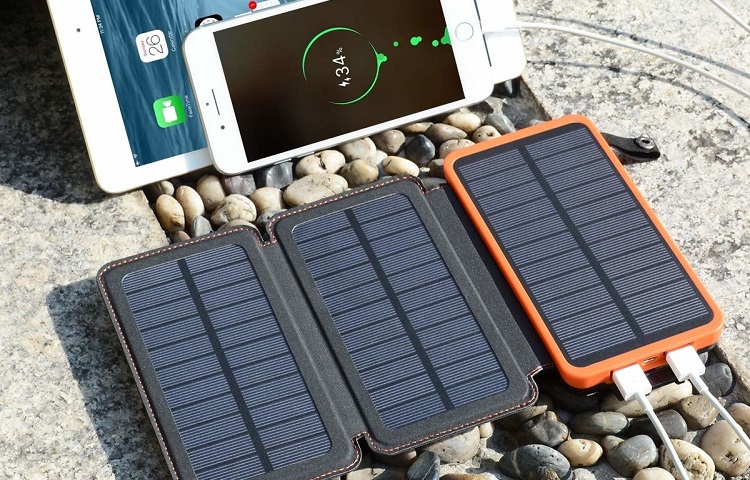 Access to power has become increasingly important as technology has advanced and important survival devices have been developed. Having a high quality portable solar charger with you in order to charge devices like a cellphone, gps, walkie-talkie or other important communication/location device is crucial in many survival situations.
The portable solar charger market is full of products that are cheaply made, and will not deliver the quality that consumers want. With that being said, it is important to find a unit that will meet all of your needs, without breaking the bank.
See our list of solar chargers, which offer efficiency, quality, and a respectable price point. Definitely a great gift option for any survival enthusiast's equipment set.
Multi-Tool
A multi-tool is another awesome piece of survival equipment that will come in very handy in a number of situations. A multi-tool will have components like a double tooth saw, a straight blade, a Phillips screwdriver, a can opener, scissors, a wire stripper and many more. These all serve a variety of purposes and their combination in a high quality multi-tool product is something that all survivalists should have on their list.
There are many multi-tools available on the market today that offer different qualities and different tool combinations. It is important to choose one that offers the most appropriate tool set for the activities and preferences of the user.
Some of the best and highest rated multi-tools are made by companies such as Swiss Army, Leatherman and Gerber. Make an educated decision on what model makes the most sense, and be confident that it will make a great gift for any prepper!
Headlamp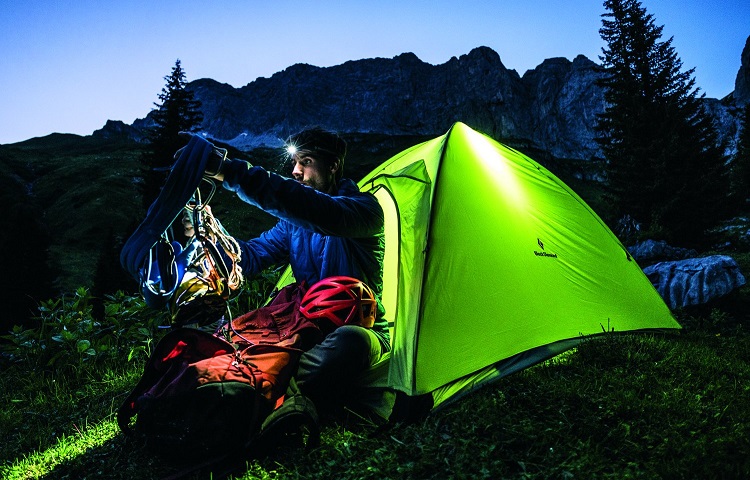 A high quality headlamp is another great gift option for any prepper's equipment set. Headlamps are an awesome way to provide light without giving up the use of your hands. Perfect for building fires, tying up rucksacks, putting up tents and doing other important activities in the dark.
There are a number of qualities and characteristics that will separate a good headlamp from a second-rate headlamp. Things like lumens, beam type, brightness, beam distance, run time and relative water resistance are all important aspects to consider.
Consider these factors when choosing a headlamp, and consult an expert if you have any further inquiries. A well-built headlamp is another great gift for the prepper in your life, and will maintain its function for years to come.
Military Grade Compass
The compass is a staple piece of equipment for any prepper's tool kit. Being able to navigate and directionally center yourself in certain survival situations is one of the most important steps to take. Having a reliable compass that can withstand the elements and continue to function properly is crucial.
A military grade compass will deliver the precision and durability that is expected in an orienteering device that is made for survival situations. These compasses will be made with high quality materials for all of their important parts including the base plate, the magnetic needle, the dial and housing.
Keep these components in mind when shopping for a compass, as it is always better to invest in quality materials rather than having a compass that malfunctions in a crucial situation. Another great gift idea for the prepper in your life!
Emergency Sleeping Bag
Another super important aspect of being prepared for any survival situation is having the means to keep yourself warm and comfortable. This is where an emergency sleeping bag can come in handy for extra insulation and the compartmentalization of crucial body heat.
It is important to consider certain aspects when choosing an emergency sleeping bag, some of them more obvious than others. The bag size and weight is of utmost importance, as it will relate directly to its ability to be compacted and transported without taking up excessive space.
Another important factor would be the temperature rating of the sleeping bag. Choose one that best suits the locations in which it will be used in, and the relative temperature and conditions that are commonly existing in those locations.

An emergency sleeping bag is a simple, yet infinitely important item that would make a great gift for any prepper or survival enthusiast.
Conclusion
Preppers, survivalists, homesteaders, whatever they may be classified as, are simply people who want to be prepared for any and all situations that may arise.
They may be regarded as paranoid individuals who live in constant fear of disaster, but in many ways they are actually just looking out for themselves and their loved ones.-If you have a prepper in your life who is in constant pursuit of building the ultimate survival kit, giving them the gift of high quality equipment is a great idea.
We have discussed ten of the best gifts for preppers, from headlamps and firestarters, to compasses, portable water filters and emergency sleeping bags. Each one of these items serves its own important role in a survivalists gear line up, and will provide its own set of advantages.
When it comes time to shop for a gift for the survival enthusiast in your life, take into consideration our list of ten of the best gifts for preppers. Happy shopping!

References