I was recently asked a question about the electronic locks that we see on so many new safes.  The question was will EMP destroy the electronic locks on your safes.  Electronic locking mechanisms are a real convenient, but at the same time they make me nervous because they need a power source.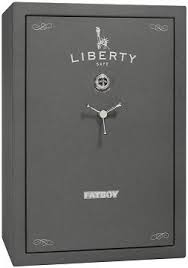 If the power source fails, you're stuck, unless your safe has a physical key that will override the electronic lock. Not all safes with electronic locks have them.
The first question of course is, will EMP fry my lock. Because of the locks small size and the fact that it is partly surrounded by metal, it is possible that the lock may survive intact. 
If we have a major EMP attack and the lock fails this may turn a bad situation into one in which you do not survive. The question then becomes, are you willing to take that risk.
In the research that I have conducted I cannot see any way to protect an existing safe with an electronic lock, other than enclose the entire safe in a Faraday cage.
Mechanical locking mechanisms are almost bulletproof.  If it's a quality-manufactured mechanism, it'll last forever.  I have an old safe that was manufactured in the 1920, almost a hundred years old and the lock works perfectly. Do you think a electronic lock will still be working in a hundred years, even if you can still get batteries for them.
As mentioned before some of them come with a mechanical backup, normally in the form of a key. This presents additional problems.  One the key has to be keep in a safe place and two you now have a key lock that can be manipulated.
Another issue against electronic locks is what happens if you have a fire.. You will probably need a professional locksmith to open your safe or at least access to power tools. In my other life as an arson investigator, I have seen electronic locks fail from fire damage, but often a mechanical one will still function allowing you access to your safe.
If you are absolutely set on purchasing a safe with a electronic lock make sure you have a mechanical way to open the safe or purchase one with an EMP resistant lock.  Liberty Safes installed with S&G's Titan electromechanical locks are EMP resistant and have confirmed their ability to properly open in the event of an electromagnetic-pulse (EMP) attack or solar incident.
This means all Liberty Safes installed with S&G's Titan electronic locks (Low Profile, D-Drive) since October of 2014 are EMP resistant.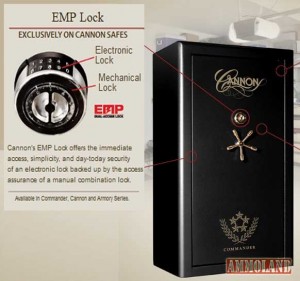 Cannon also makes a safe with an EMP resistant lock.  But me I prefer not to have to rely on anything where my life may depends on a 9 volt battery.