There are several ways to connect a generator to your home, the trick is to use a safe method and don't electrocute yourself. The first method that we will discuss is connecting individual appliances and lights with extension cords.
Now this sounds easy just run a cord from your generator to your freezer and you are in business. That is partly right. Your generator will normally have a built in circuit breaker. The wire size in the extension cord should be heavy enough to carry the load for the equipment you are energizing. My generator has a 20amp circuit breaker so my extension cords should be a minimum of 12 gauge wire. If your circuit breaker is 30 amps you need 10 gauge wire. A heavier gauge is always ok, a smaller gauge can cause a fire. Never use the old zip cord extension cords.  The generator always has to be located on the exterior of the building to prevent carbon monoxide poisoning.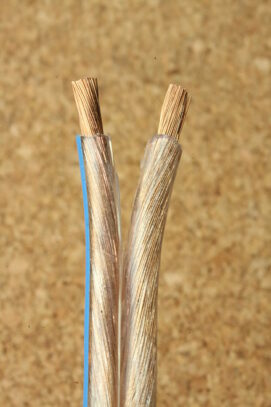 The second method is one I do not suggest that you use. It is one that has been used in the past and has resulted in injuries and death. This is the use of a suicide cord. This is a cord with a male plug on both ends. You plug one end into the house and the other in the generator. This back feeds 1/2 of the circuits in your home. The first problem with this method is that if you fail to turn off the main circuit breaker, you will back feed into the utility service power lines. This can be hazardous for utility workers and if the power should come back on and your generator is connect, you will lose your generator or maybe start a fire. The second problem is the reason the cord is nicknamed a suicide cord. People have a habit of plugging the cord into the generator first and now they are walking around with a live male plug in their hands. This has resulted in injuries and death. If you choose to use the method against my advice. Always shut off the main breaker first and then plug the cord into the house first and the generator last.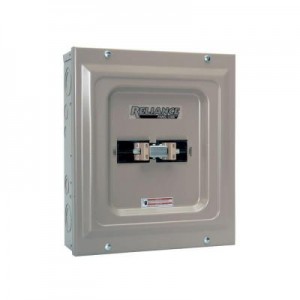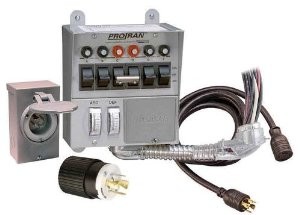 The third method is to install a transfer switch. They can be either manual or automatic. I am not going to go into detail about the automatic switches because most of us probably can't afford them. Automatic transfer switches will sense a power loss, start your standby generator and automatically move your load to the generator. These are nice but very expensive and require a full time dedicated standby generator. For most of us the manual transfer switch will work well. With these you have to throw the switch to disconnect from the utility company and then plug the generator in to the switch.
Now these manual switches come in different types, some are only designed to run one circuit others will run more. If you decide to put one of these in you will probably need an electrician. The cost of the switch can run from $100 to several hundred dollars and will take an electrician up to a day to install. If you can afford it this is the best method for the price.  Remember  in most jurisdictions you should get a permit from your building department to install a transfer switch.
Howard