A while back I wore a hole in the rubber mat in my car.  Now these things are expensive and I was not looking forward to buying a new one.  This is when one of my sons spoke up and said why don't you repair it with shoe goo.  I thought what do I have to lose and tried it.  It worked beautifully and has been holding up for over a year with no change.
Shoe Goo is one of these products like duct tape that seems to have a million uses.  Shoe Goo is sold to use to repair tennis shoes.  It can be used to glue damaged shoes back together or to build up worn area of the sole.
Shoe Goo is water resistant.  You apply Shoe Goo directly to the surface to be sealed.  It is best to use thin coats of Shoe Goo to build a thick coating on the surface to be sealed.  Each layer should take 3 to 4 hours to dry.  This works on smooth surfaces, such as plastic, glass or ceramic.  Allow Shoe Goo plenty of time to thoroughly harden to ensure proper bonding and wear resistance.
If a worn shoe has a hole that goes all the way through the sole, tape over the hole inside the shoe before applying Shoe Goo from the outside.  Don't pack it in to tight; this will help avoid creating a bump.  The tape should be removed from the inside and any bumps smoothed out before the glue has time to harden.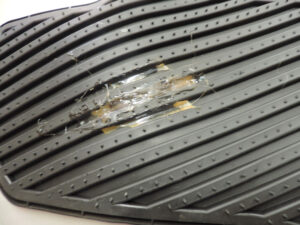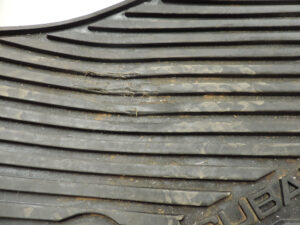 If you are repairing fisherman's waders and foul weather gear, some have a water-repellent coating that must be removed before Shoe Goo will stick.  Scrub the area thoroughly with detergent and allow it to dry.  Roughen surface with a little steel wool before applying Shoe Goo.  If the bond still pulls apart, try making the repair on the inside surface of the item, this is usually reinforced with fabric.
I have found Shoe Goo to be a useful item to stock in my preps and you may too.
Howard