Here are a couple of books that can be very useful if you are designing or installing off grid solar systems.
Ugly's Electrical References, 2014 Edition is a book that is used by most electricians as a reference manual. While it is designed to be used as an on-the-job reference, it is very useful for anyone who is designing a backup generator or off grid solar system.
Ugly's has all the formulas to help you understand things like Ohm's Law, how to find amps, horsepower rating watts, kilowatts and many other things. With it you can determine how many watts a motor will draw. What size wiring you will need and how large the breakers should be. In addition it contains many useful mathematical formulas, as well as common weights and measures.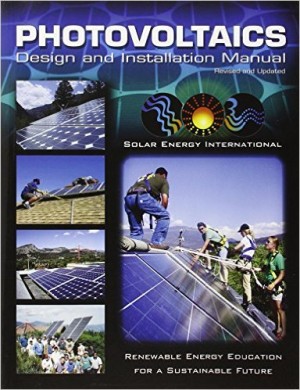 The second book is an excellent book that deals with the design and installation of both on grid and off grid solar systems. PHOTOVOLTAICS: Design and Installation Manual by Solar Energy International. This is a manual on how to design, install and maintain a solar system. It offers an overview of photovoltaic electricity, and a detailed description of PV system components, including PV modules, batteries, controllers and inverters. Includes lighting systems, refrigeration, water pumping, tools and appliances. At 320 pages it contains everything you need to know to design your own system and do the installation. My son-in-law took classes on this and this is the textbook they used. 320 pages. It is not cheap at $59.95, but it will save you money in the long run if you are designing off grid solar systems.
Howard