The other day I was talking to my Mother-in-Law and we were going through some boxes, she found a project she started years ago before her stroke. Now that she can't do a lot of the things she used to do, she has been showing me some things, they used to make to save money.  Making gloves with fingers from socks was such an interesting idea that I had to share. We have plenty of old socks around here that have lost their spring and have holes, but are still good enough for gloves.
Any ways here is the idea. Men's socks work better since they are bigger. You can use a pair of socks that have holes in the toes and heel, but nowhere else since you need to use most of the sock. You will also need scraps of material to make the palm part of the glove. Any color you like or that matches the color of sock. This should be a tough material since it will get the most wear.
Cut the top part of the sock off and then cut down the bottom of the sock so it opens wide.  Save the cuff of the sock, you cut off. 
You will need to make a pattern of the fingers for the glove.  Lay their hands (right and left) on a piece of paper or brown bag and trace around the fingers.
Cut out the pattern and pin it to the scrap material for the palm of the glove. 
Cut around the fingers and lay it on top of the sock. 
Next, you sew around the fingers and sew the cuff of the sock to the bottom part of the glove.  Sew around the cuff as you would a cuff for a shirt. 
Next cut the excess sock material off and you have made gloves with fingers from socks.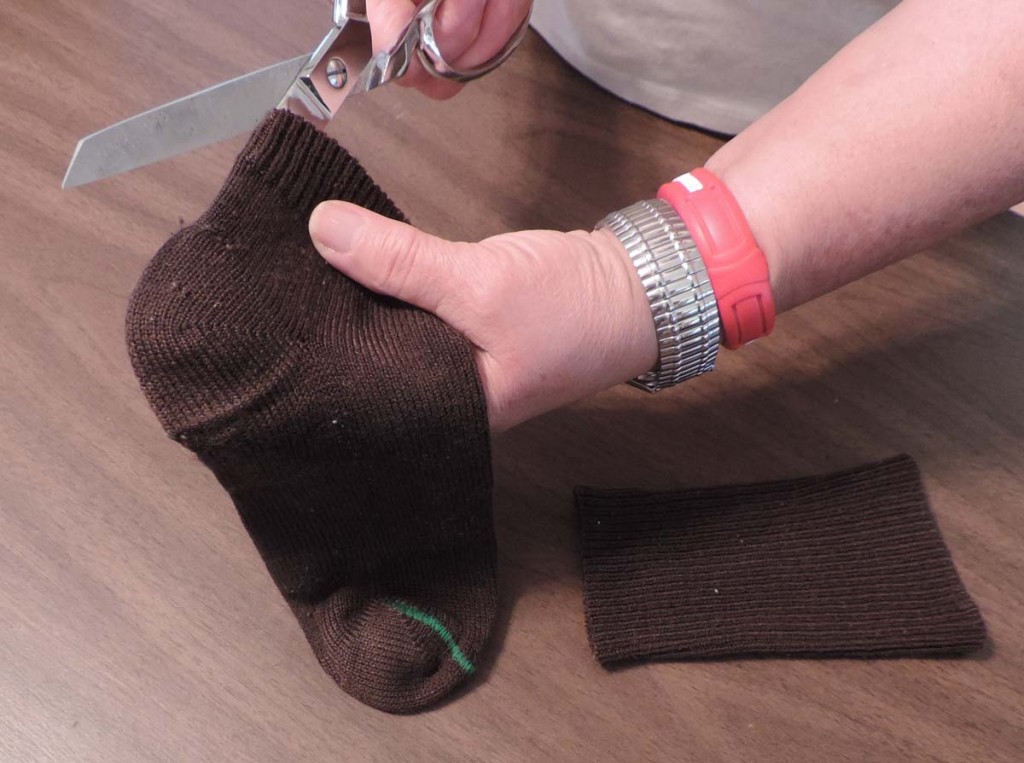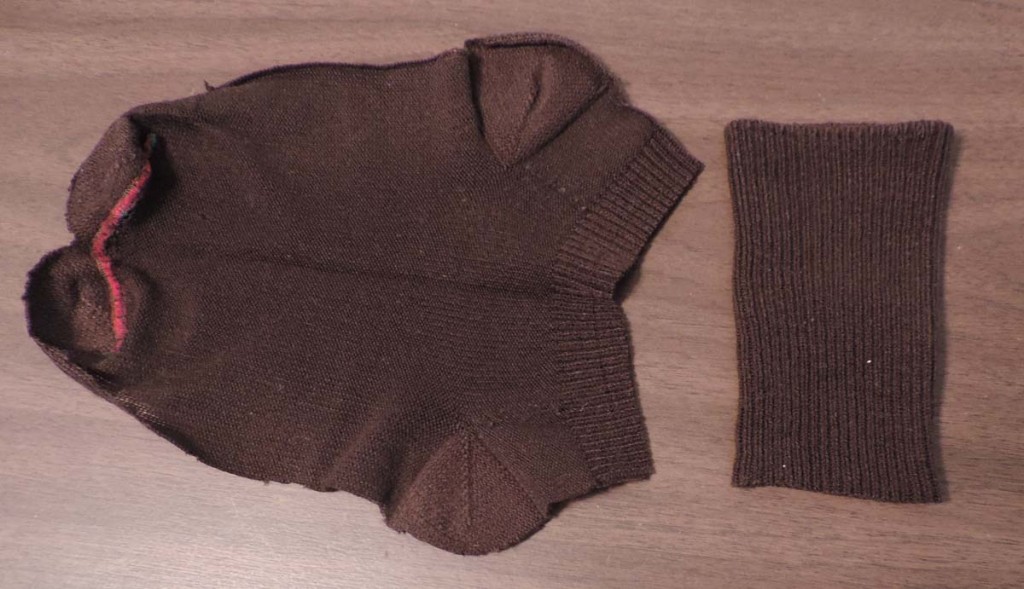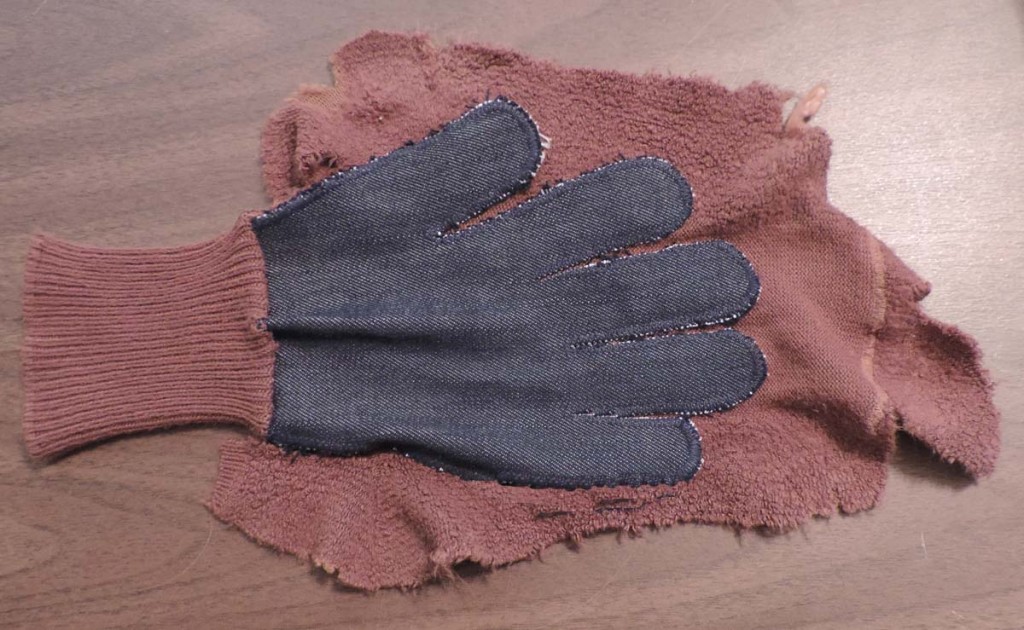 You can make these for working out side or for gifts; you can decorate them before sewing together and make it personal for any grandchild who wants to help you outside when they come to visit. This would even be a fun project to make together.