I spend a fair amount of time helping people with food storage and I am seeing three common problems.  The first problem is that many people have no concept of what a one year's supply of food looks like.  They consistently underestimate the amount of food that they will need. I have seen cases in which their one year supply won't last more than a couple of months.
Here is a prior post that will help you to determine how much food you should store.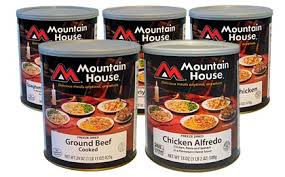 The second big problem that I see is people purchasing dehydrated and freeze-dried foods without understanding how much they need.  There are many problems with understanding the labeling on many of the cans.  The cans will show a number of servings; however, you need to take a good look at the serving size and how many calories it contains.  Many of these serving are ¼ to a ½ cup in size and only contain 100-200 calories.  These servings are designed to only be a part of a complete meal.
Also, beware of all the new companies that are showing up on the market.  Stay with companies like Mountain House that have a proven track record.
Personally, I like to have both dehydrated and freeze-dried foods in my food storage. Correctly packaged that can store for 30 years or more and still retain taste and nutrition.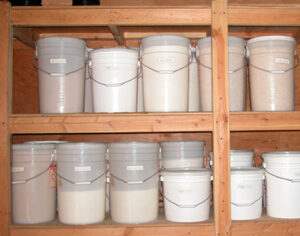 The third problem is storing foods that you don't normally eat.  This includes wheat, various grains and beans.  Rotate your food storage into your regular diet.  Get use to eating grains before you are forced to. This will help you be aware of any problems you may have because of the increased fiber content.  Some people have problems tolerating  certain foods.  Find out if you are one of them before hand.
In addition to the three problems that I have discussed, storage condition are another thing that affects your food storage shelve life.  Take the time to learn how to correctly store your food.
Howard