[/caption]
Last weekend I was at an event in which there was a demonstration of various methods of fire starting.  One young gentleman was extremely fast at starting a bow and drill, you could tell he had done a lot of practice.  He was using jute twine to form the bird's nest in which he placed his hot ember.  The jute worked beautifully and flamed up well.
This got me to thinking about jute, I knew it burned, but had never used it to start fires.  So since then I have been playing with it and will add some to my fire starting kit.  One good thing about jute twine is that it is multipurpose.
I found out that jute will light readily with a match or BIC lighter, but what about a Light My Fire firesteel.  I took jute twine and separated the strands to make a pile about as big a round as a silver dollar.  With just the jute and the firesteel, it took quite a bit of effort to ignite it.   If you were cold and wet, you would probably be in trouble.  I then took and smeared a little Vaseline on the jute and it ignited fairly easily.  Adding a little bit of magnesium savings worked the same.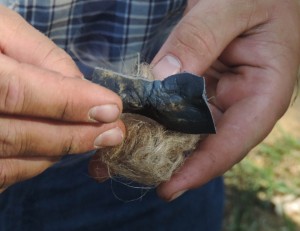 In conclusion
Jute lights well with an open flame
Jute is hard to start with just a firesteel, but it can be done
Jute lights well when mixed with Vaseline and ignite with a firesteel.
Jute lights well when mixed with a small amount of magnesium shavings and ignited with a fire steel .
Jute makes a great birds nest to use with hot embers from a bow and drill.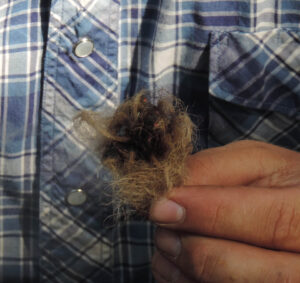 Because of the fact that is does double duty as both twine and a fire starter, I will add it to my pack.  Every time I practice fire starting, I am reminded of how important practicing this skill is.  If you have trouble on a warm, dry and sunny day, imagine what it will be like when you are tired, wet, cold and have started to lose your fine motor skills.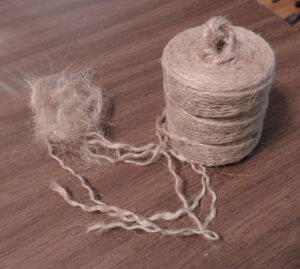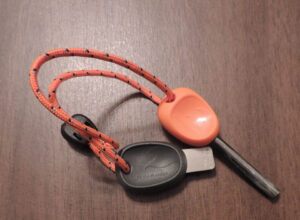 Howard