In my contacts with other preppers, I am often asked the question, how do I know when to bug out. Many seem to want a list of signs that they can look for, that will give them a clear signal to leave. I am always surprised at the numbers that make bugging out their first choice.
The fact is that each of us will have to make this decision for ourselves. Because of the different locations in which we live, each of us faces a different situation. Personally, I intend to bug in as long as possible. Do I have plans on how to bug out and where to go? Yes, I have plans for several different scenarios.
But, what should be the trigger point at which I bug out? In my case, it will be based on the answer to one question. At what point is it more dangerous to stay than to leave?
A lot of us who consider ourselves seasoned preppers with a good number of survival skills might be tempted to wait until the last minute because we're not convinced the situation is so dire that we couldn't survive. Also, admit it, we don't want to look foolish in front of our friends and neighbors if the crisis turns out to be a big, fat nothing-burger.
There are many things that could force you to make an immediate decision to bug out, for instance, fire, chemical spills on a highway or railroad near you, or rioting are just some examples. There are other events that could suddenly occur, in which you could be forced to bug in, for example, a nuclear explosion and fallout.
You should plan for both potential situations. For most of us, our plan A should be to bug in and our Plans B & C should be to bug out. The following are some things to think about when making your plan A to bug in.
Choose wisely, when you pick a place to live.
Get to know your neighbors.
Maintain operational secrecy and need to know.
Plant a garden, become self-reliant.
Know where you can get access to freshwater.
Plan what you will do with your waste products.
Plan how you will blend in and become a gray man.
Build a good secure food storage area.
Have a plan B and C, but try not to have to use them
Here are a few advantages of Plan A, bugging in.
You live there and know the neighborhood including all the ways in and out.
You can make plans to secure your home and belongs.
You have the opportunity to get to know your neighbors now and learn whom you can count on.
Your supplies are close by, it is easy to rotate them and know exactly what you have.
No worries about will I find my bug out location looted or occupied by someone else.
You can put in a garden and plan for long-term self-sufficiency.
No travel under disaster conditions.
Your family and prepper friends know where to find you
Bugging out should always be an option that you should consider and plan for. Situations can occur that force you to take this option regardless of your plans. Here are a couple of posts that I wrote a while back on bugging out, How Far can You Walk in a Day When Bugging Out?, Bugging Out vs Sheltering in Place is Always a Controversy.
Now I know that for a few people bugging out may be your best option.
When do you choose to bug out versus bugging in?
If any of the following scenarios are a part of your life, it would be prudent to be in that first wave of people heading out of town.
You have a loved one with special needs
Recently I became acquainted with a middle-aged, single lady who lives with her elderly parents. Her father has dementia and her mother has mobility and health issues. She, herself, uses a CPAP machine. I wondered if this family would make it if they ever had to evacuate their home or city, as they live deep in hurricane country.
Packing up medical equipment, remembering which prescriptions to pack (and then getting refills if necessary), and helping elderly and ailing loved ones into a vehicle is going to take time, along with energy and physical strength. If you are prepping with special needs family members, you need to read this series of articles over on The Survival Mom blog.
There's a baby in the family
Similar scenario. When I think of the road trips we took when our kids were little, the logistics were nearly mind-boggling. The strollers, toys and other diversions, the travel cribs, diapers, breast-feeding paraphernalia, blankets, clothes and then even more clothes — the list goes on and on. You can't fully pack what you need to evacuate when you have an infant unless you have plenty of time. In that case, start your bug-out prepping a few days before you think you might actually need to leave.
You have kids
Infants or not, kids are going to slow you down, guaranteed. When they're little, they won't be able to find their left shoe or they have a meltdown because it's time to watch Sesame Street. When they're older, they're going to argue and question everything — why do we have to leave now? Can I take my best friend? I have to text my girlfriend/boyfriend first. And on and on and on.
Then, once you hit the road, there will be frequent potty stops, "You need to burn off some of that energy" stops, and before you know it, you've been on the road 8 hours and have driven only 100 miles. So, yes. If you have kids, plan on bugging out at least a couple of days earlier than you might otherwise.
You have nowhere to go
Think about it. If you wait too long to evacuate, you'll be competing with thousands of other people for scarce hotel rooms, campsites, etc. If you don't have any bug out location in mind, and let's face it, that applies to most preppers, then by getting out on the road early you'll have first dibs at the best locations. (By the way, take a look at sites like Airbnb and Vacation Rentals by Owner for places to stay in a pinch.
Both require deposits of varying types and dollar amounts, but if you really do have nowhere else to go and don't care to live out in the wilderness with the wife and all the kids, these might be a much better option.) This book, by The Survival Mom, has a list of some very creative bug-out location options and expert advice for planning an evacuation. See also You're Right to Fear Government Interference During Emergencies
There's a chance you may not be able to return for a very long time
In this case, you'll need time to pack several months' worth of supplies. Not necessarily months' worth of food — you can buy more wherever you're headed, but you'll want to pack clothes for different seasons, maybe homeschooling supplies, and important documents (marriage license, professional resume/certifications for future employment, medical records, birth certificates, insurance policies, financial papers, etc.).
You may also want to liquidate such things as insurance policies, retirement funds, and investments, and possibly sell things to add to your cash stash. Wherever you end up, you'll need funds to survive until you can get another job. All this is going to take a good deal of time, so once you've made the decision that you'll need to leave and may be gone for many weeks, get started and then move out.
You have pets and/or livestock to care for
On one cross-country move we had 4 cats and an elderly incontinent dog with us. Good times. It wasn't easy to find hotels that were THAT pet friendly, and we had to make sure we packed their food, water/food dishes, disposable litter boxes, and litter.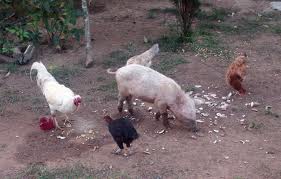 Abandoning our animals is unthinkable — first, I'd have to fight off the kids and wife, but second, and more importantly, those animals then become someone else's problem, and that isn't fair to anyone. If you have animals to consider, then you need to make those plans and preps right now to either take them with you or find somewhere for them to stay until the emergency has passed.
You're going to be part of a larger caravan
The more people who are involved in anything, the more likely there will be delays. We learned this with a sports team carpool recently. All it took was for one kid or one parent to wake up a few minutes late or unable to find their uniform to make the whole lot of us to arrive late to practice.
This truth is going to be multiplied exponentially when your group is under extreme duress. This bugging out isn't a rehearsal — it's the real deal. You can bet a paycheck that once adrenaline sets in, some won't be thinking straight, mistakes will be made, and arguments over minutiae will slow everything down. So, as soon as you and yours are all set to go, head over to the group's meet-up place, even if you arrive a few days early.
When is the Right Time?
As always, the big question is, "How do you know when it's time to bug out?" Unfortunately that really depends on how much you have prepared to bug in or not. There are just too many situations to consider, so it's really a case by case basis.
How do I choose the right bug out location?
As I get older, reality sets in. Years ago, when I was much younger I felt as many of you that I could take my backpack and head into the wilderness and survive. As I got older and learned more I began to question the idea that bugging out to the hills would work, unless you had a specific destination. In other words, a bug out location.
I know people who have plans for bugging out to locations that are several hundred miles from home. The best possible solution is to careful choose your location and make your home in your bug out location. After lots of thought, I have come up with the following list of suggestions to help you choose your bug out location.
Choose a spot on the edge of a small town, one just large enough to have at least a small hospital and doctors. Maybe 2-5000 people. No larger.
Be at least a hundred miles from a large metropolitan area. I know many people think this is still too close. But with traffic jams, accidents, and fuel problems I don't think many people would make it this far.
The town would not be on any major transportation routes. No major roads, freeways, railroads or large airports. Most people will stick to the major roads.
The town would not be located near any military bases.
No industrial plants, mines or other strategic businesses.
No major government centers.
Good availability of surface water.
An area that exports food. Produces more than it uses.
I would want to be in a political conservative area with good firearm laws.
As long as there was good water and a decent growing season, I wouldn't worry about the weather, except for hurricanes and tornadoes.
Avoid any place that the government would be in a hurry to control. For example major communication links or sources of electric power.
I would want at least an acre of land.
Consider the dangers of wildfire.
spend a fair amount of time learning about the community. In addition to the research you can do through the internet and Chamber of Commerce, you need to spent time there. This means getting to know people other than realtors. Maybe subscribe to the local paper. Go on some of the Blogs and ask if anyone lives near there, you may get lucky. Find a church in the area, talk to people. The more you can learn upfront the less you are likely to be disappointed later.
Bugging in instead? Consider these 14 things
Many of us sheltering in place or bugging in will be the best choice if everything hits the fan. There are 14 major categories to consider as you prep. These are not listed in any order of importance; you'll have to determine which are the most important to you, depending on your situation.Fire – Both wild land and structural fires need to be taken into consideration. Take into consideration whether or not you will have open flame devices for cooking and lighting, and if so, having several fire extinguishers is a necessity. Learn good fire safe practices and have fire extinguishers on hand.
Fire
Both wild land and structural fires need to be taken into consideration. Take into consideration whether or not you will have open flame devices for cooking and lighting, and if so, having several fire extinguishers is a necessity.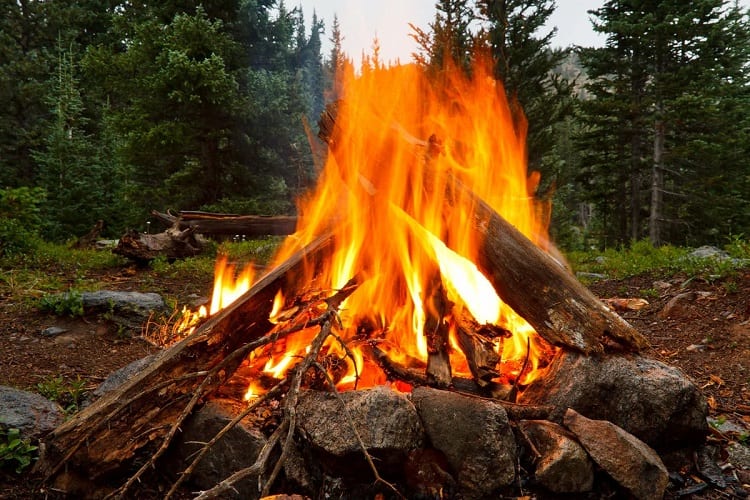 Learn good fire safe practices and have fire extinguishers on hand.
Security
This is a hard one to advise you on since it will depend on the type of home you are securing and the area in which you live. However, one simple step is to think in terms of securing a perimeter in some way and making your home unattractive to looters or others. The less people can see, the better. Keep your preps and other supplies hidden. Watch for prying eyes.
Sanitation
This includes the ability to keep yourself and your clothes clean. Have the supplies on hand to wash your clothes, dishes, pots and pans. You need to have a plan to dispose of bodily wastes, and bags like these can help with that. This can include burying them or using them for fertilizer, or a combination of both. I recommend buying the book, The Humanure Handbook, and learning how to use human waste as compost.
Trash
A large pile of trash can be like putting up a billboard advertising you have supplies. Think about how to reuse your trash. For instance, tin cans can be flattened and the metal saved for future projects.
Water
You need substantial water storage and a way to replenish it. Don't forget the supplies to filter and purify contaminated water. The Berkey water filter is one of the best and can filter just about every contaminant to make water safe.
Medical
Have on hand a well-supplied medical kit and the necessary prescription drugs that you require. Here's a list of medical supplies that most people overlook.
Food production
Develop some means of producing addition food to supplement your food storage. This can be in the form of a garden, raising small animals or both. You can do this on a much smaller piece of land than you might think. You should also know what plants are growing wild in your neighborhood and how to utilize them.
Communications
I recommend that you have at least short range radio communication with close family and friends. Read, Strategic vs Tactical Radios for Defensive Use.
Food storage
In my opinion, you need at least a one year supply of food and the means to preserve any additional foods that you can grow or gather. Learn how to safely forage and where to find free food to supplement your food supply.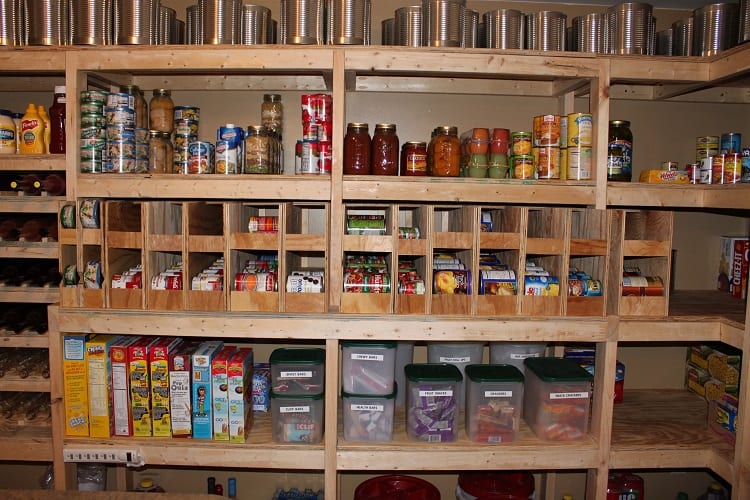 Electricity
This can be as simple as a generator or solar panels to recharge batteries. Remember generators take fuel and make noise and you should have a repair manual to make sure your generator remains operational. Solar panels, depending on their size, can be highly visible.
Build trust with your neighbors
Having friends and family close by that you can count on is very important. I will help a good neighbor to the best of my ability, even if he is not a prepper, if I can count on him for support and help with work.
Shelter
This includes protection from heat and cold. Have the means to keep your family warm in the winter and cool in the summer. One of the easiest methods for staying cool is to have a number of battery-operated fans in different sizes. If you live in a cold climate, have plenty of fuel on hand to stay warm.
Food preparation
Have the means to cook and prepare your food. This can consist of things like Wonder boxes, Sun Oven, Coleman stoves, kerosene stoves or wood stoves. You should have at least 3 different methods for cooking food and they should all use different fuel types.
Plan B
Always have a plan in case it becomes too dangerous to stay. This should include a bug out location and the necessary supplies to get there.
Decide what is right for you
At the end of the day, you need to decide whether bugging in or bugging out is right for you. It is a very personal choice and we hope that the things we've given you to think about in this article will help you make an informed decision. When you decide, get started prepping! You never know when the next big SHFT scenario is going to occur!